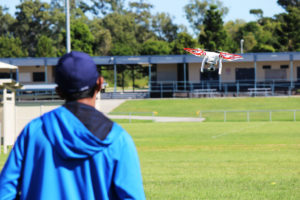 Interested in attending one of our courses? Secure your place by completing the following enrolment form. After we receive your enrolment, we will contact you and provide an invoice for course payment. We don't require the full course fee up front – just a deposit (50% of the final amount). Once we receive your deposit we will provide you with our training website login details, and for our online theory students, we'll send you a student pack (course notes, a work book and an aeronautical chart).
If you would like to enrol in the Certificate III in Aviation (Remote Pilot – Visual Line of Sight), please click the below button. You will be taken to the Aviation Australia enrolment page.
Certificate III Enrolment
For all other RePL courses, please fill in the below details to confirm your enrolment.