AVCRM paperless operations application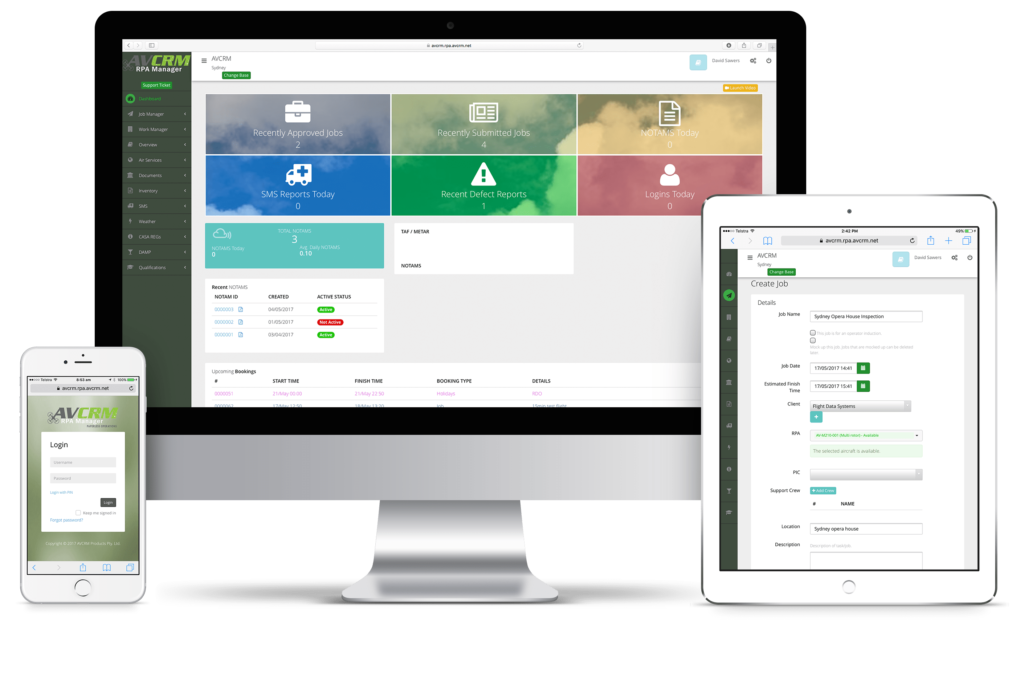 ReOC (RPA Operator's Certificate) holders and their associated Chief Remote Pilot must ensure that the organisation's operations are conducted in accordance with the Civil Aviation Act and Regulations. They must maintain compliance by keeping all required documents up to date, completed and on hand. Before each job the organisation is also required to complete thorough job safety assessments and flight planning, and complete numerous authorisations and logs. Many Chief Remote Pilots will therefore find themselves dealing more with paperwork and compliance rather than flying and making money for their business. AVCRM is here to help!
The AVCRM paperless operations application is a custom solution for this current resource heavy reporting system. It allows the Chief Remote Pilot and other employees to stay up to date with the operation and paperwork, whilst continually monitoring safety, and improving efficiency.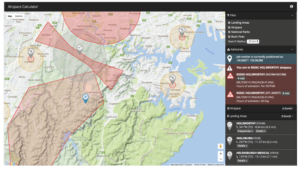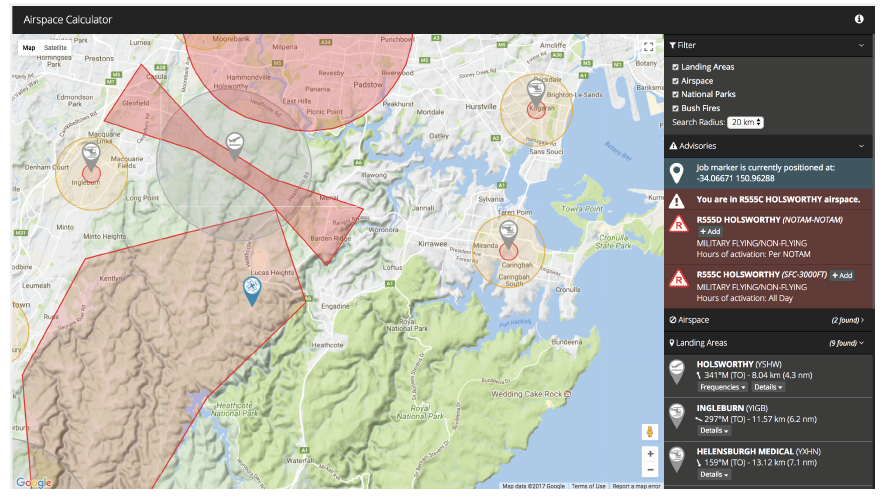 AVCRM will substantially increase the efficiency and accuracy of an RPAS organisation's operations. Remote pilots will be able to create jobs for approval to the Chief Remote Pilot, who will be able to clearly see the job area, items in the JSA (job safety assessment) and they can easily amend if required for the approval process. AVCRM will reduce the onerous job creation and approval process as well as all other paperwork, such as flying, maintenance and battery logs, associated with the operation.
The tools provided by AVCRM allow:
Job creation and allocation to remote pilots
Correct assignment of equipment, preventing misallocations
Efficient completion of job safety assessments (JSA) and risk control worksheets
Airspace analysis that not only considers controlled airspace and aerodromes, but also local emergency operations (such as bush fires) and flying in national parks.
Access to NOTAMs, weather and other Airservices Australia data.
The creation and use of pre and post flight checklists
Maintenance and defect reporting
Any accidents, incidents, hazards or near-misses to be captured via the in-built Safety Management Systems (SMS)
Inventory and battery management
Record keeping for employee induction and training programs
A full capability brochure can be downloaded from the following link:
Remote Aviation Australia is now working with AVCRM to provide this paperless solution to our clients and students. Our ReOC assistance package now includes 12-months access to AVCRM (sole-user licence) as standard. If you do not require our assistance package, or require a solution for more users, we have also secured the following discounts:
Small business, company and enterprise packages – 10% off (use code "Remote_Aviation_10" when purchasing); or
Sole users – 30% off (use code "Remote_Aviation_30" when purchasing).
For more information, or to purchase AVCRM for your organisation, please visit the AVCRM website via this link.
If you would like to obtain our ReOC assistance package, please contact us or select the assistance package during your course enrolment.