Address
University of Tasmania, Hobart
View map
Categories
Combined Remote Sensing & RePL Course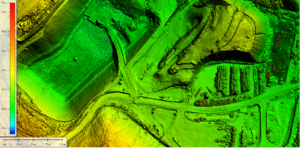 Terraluma and Remote Aviation Australia are offering a unique opportunity to obtain your RePL and learn how to turn your drone into a powerful remote sensing tool in just a few days! Together we are offering a reduced cost Remote Sensing and RePL course package.
The Remote Sensing course will be run by Terraluma and the University of Tasmania in Hobart, TAS from the 4th – 6th June 2018. If you are attending the remote sensing course you can complete your RePL with Remote Aviation Australia on the weekend prior (2nd/3rd June 2018) in Hobart at a reduced cost of $1700. This means you can attend both courses over the five days for $2995, a saving of $500!
More information on the Remote Sensing course can be found here:
Remote Sensing Course
Our Remote Pilot Course has been designed in line with the upcoming RePL manual of standards being drafted by CASA to govern RPA/UAV knowledge and flight standards across Australia. Our course is broken down into theoretical and practical flight components, with options for either in person or online theory delivery. As part of our RePL course we provide:
Remote Aviation Australia offers options to complete your initial RPAS training (theoretical and operational), flying either multirotor or aeroplane (fixed-wing) RPA. Once you have completed your course and passed your theoretical and operational exams we will send your paperwork (Form 101-05) to CASA for processing. Roughly 2-4 weeks later you will receive your RePL in the mail with your type and category of RPA listed.
Once you have your RePL in hand you can apply for third party liability insurance if you are intending to operate an RPA falling under the excluded category. As a qualified remote pilot you may also work under an ReOC or apply to CASA as Chief Remote Pilot for your own ReOC.
Please contact us if you would like to complete operational training to add another category of RPA to your RePL.
Upcoming RePL 2018 courses (weekend course, online theory)
Brisbane: August 18/19 (Sat/Sun)
Launceston: August 30/31 (Thurs/Fri)
Mackay: September 7/8 (Fri/Sat)
Brisbane: September 15/16 (Sat/Sun)
Rockhampton: September 21/22 (Fri/Sat)
Hobart: October 13/14 (Sat/Sun) (Remote Sensing Course)
Hobart: October 15/16 (Mon/Tues)
Recently completed courses:
2018
Hobart: 20th & 21st January
Brisbane: 27th & 28th January
Brisbane: 10th & 11th February
Devonport: 24th & 25th February
Brisbane: 17th & 18th March
Brisbane: 5th & 6th May
Hobart: 2nd & 3rd June
Mackay: 16th & 17th June
Brisbane: 23rd & 24th June
Brisbane: July 14/15
Hobart: July 19/20 and 21/22
Rockhampton: August 4/5
Course Prices