Our ReOC Assistance Package
Our ReOC assistance package is designed to assist you with your preparation for the CASA Chief Remote Pilot assessment. As part of the ReOC process you are required to create your own operations manual and operations library, and then pass a theoretical and scenario-based assessment by CASA. This package is in addition to your 
RePL training
, and only required if you are looking to establish your own certified business. Our ReOC assistance package will provide you with:
Once you complete your RePL training, we will work with you to develop your core operations manual and library. These key manuals will then need to be submitted to CASA who will assess and return to you with an estimated cost to process your RePL. Generally our students are quoted between $1800 to $2500 by CASA for their assessment. CASA will then provide you with any suggestions and an estimated assessment date.
Your assessment with CASA (or a CASA delegate) usually involves two parts:
A flight planning scenario, requiring you to complete a job safety assessment and identify any operational risks.
A Chief Remote Pilot interview, discussing RPAS legislation, your company procedures, and other operational considerations.
Upon certification, ReOCs are valid for an initial 12 months, requiring the operator to renew after one year of operating. Upon renewal, ReOCs are then valid for three years.
The AVCRM RPA Manager paperless operations suite will substantially increase the efficiency and accuracy of the current operations. Remote pilots will be able to create jobs for approval to the Chief Remote Pilot, who will be able to clearly see the job area, items in the JSA (job safety assessment) and they can easily amend if required for the approval process. All pre and post flight checklists are created inside the job so the remote pilot has to action each item so the Chief Remote Pilot knows that they are being done, not just recorded. AVCRM will reduce the onerous job creation and approval process as well as all other paperwork associated with the operation. This will improve your organisation's efficiency, saving you consideration time and money.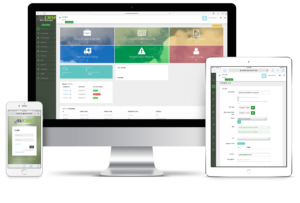 For more information about AVCRM visit our dedicated page.
Once your manuals are ready for submission, you may apply for and obtain an initial issue ReOC from an industry delegate rather than being assessed directly by CASA. Industry delegates are currently authorised by CASA to issue ReOCs for non-complex aerial work operations only (i.e. multirotor <25kg, visual line of sight operator's certificates).
Using a delegate rather than CASA will provide an identical ReOC outcome (the certificate will still be issued by CASA). Delegates are used across the aviation industry to assist with CASA's management of workload. The advantage of using a delegate is your ReOC can usually be processed within 2-3 weeks, rather than up to 4-6 months through CASA directly.
Remote Aviation Australia have begun working with industry delegates, such as Kelvin Hutchinson and Flight Data Systems. We will stay in contact with you and your delegate during your ReOC application process, and work together to help you become certified.
If you'd like more information about industry delegates, visit https://www.casa.gov.au/standard-page/casr-part-101-delegate-search
Please note, the CASA (or delegate) fee to process and approve your ReOC application is in addition to our assistance package (between $1650 to $2000, depending on the complexity of your application).